We seek to add value to our clients' organizations by:
Giving corporate management, board members, and owner's their time back
Preventing asset damage stemming from stormwater runoff and flooding
Providing insulation against fines and penalties levied by environmental regulations
We seek to add value to every Washingtonian by:
Keeping our creeks, rivers, deltas, estuaries, and Puget Sound clean and safe for all to enjoy
Preserving Washington's unique aquatic environments and protecting the vibrant species that inhabit them from endangerment and extinction
Reducing the flow of carcinogens, reproductive inhibitors, toxic fertilizers, pesticides, herbicides, heavy metals, hazardous material, and other pollutants into food chains and subsequently the general population
Edge Environmental Services

The single greatest source of urban water pollution is the stormwater running off our roads, parking lots, and other surfaces each time it rains. The single greatest solution to urban water pollution is excellent stormwater system management and maintenance.
To have more time doing what you do best, hire Edge Environmental to do what we do best. Allow us to manage and maintain your stormwater responsibilities to protect your business and the water sources we all depend upon.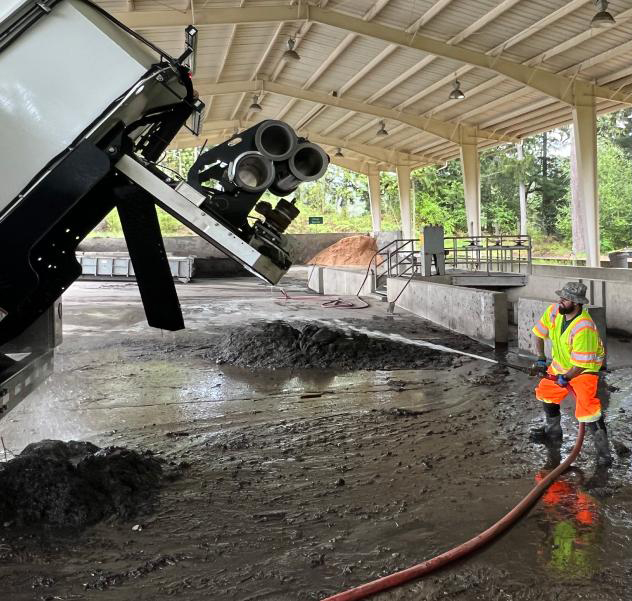 Stormwater Systems Maintenance & Cleaning
Edge Environmental provides annual and semi-annual servicing, maintenance, inspection, and certification of stormwater infrastructure, ensuring compliance with city, state, and federal laws and regulations.
Our proactive stormwater management services will help protect your business and its assets. We'll avert costly repairs, fines, penalties, and license revocations by using our preventative maintenance approach to maintain the proper function of your stormwater systems.
Certification & Record-Keeping
When you work with Edge Environmental to manage certification records and documentation, you hire a powerful ally that will:
Map and maintain schematics of your stormwater system that we will use to pinpoint and rapidly remedy any potential system failures.
Package and deliver records and documentation to municipalities under their respective certification and inspection guidelines.
Act on your behalf in the event of an unwarranted fine or penalty issued by your respective municipality.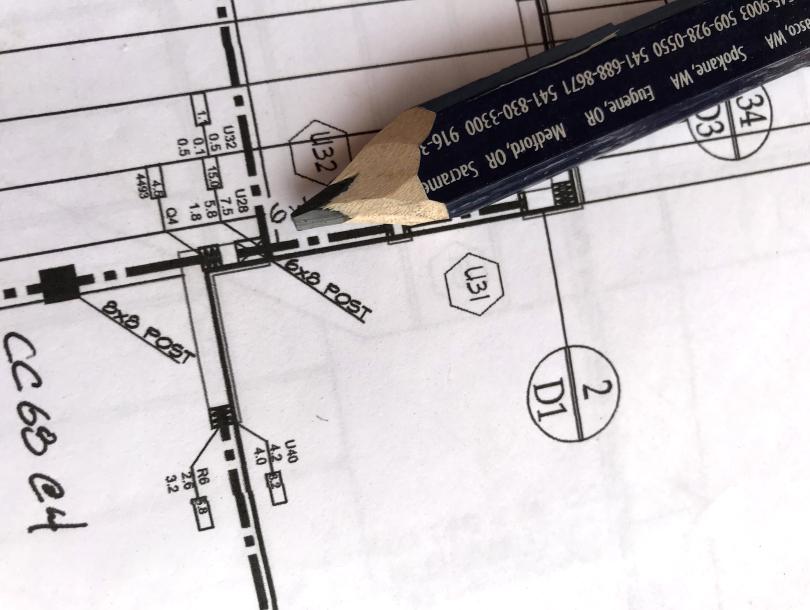 Conveyance Line Jetting
Another vital aspect of stormwater system maintenance is stormwater line jetting, which is available on an as-needed basis or in the event of a flooding emergency. Occasionally, storm lines become clogged as a result of sediment, roots, detritus material, and inorganic waste. During the line jetting procedure, our specialists use high-pressure water jets to remove blockages from within the storm lines connected to your catch basin.
Stormwater Consulting
Edge Environmental provides personalized stormwater management consulting for municipal, property management, commercial, and residential development clients by leveraging our deep understanding of stormwater laws and regulations.
Our advanced industry experience allows us to consult clients in drafting, implementing, and monitoring their stormwater policies, procedures, compliance reporting, and divisional management structures following state and federal guidelines.

Pond Maintenance
If your property contains a retention/detention pond, Edge Environmental is available to inspect, evaluate, and maintain the pond and infrastructure on an annual basis. In partnership with Edge Excavation Services, we provide various retention/detention pond solutions, including:
Pond clearing & restoration
Pond dredging
Pond construction
Infrastructure installation
Hydro Excavation
Edge Excavation uses hydro excavators with pressurized water and industrial vacuums to safely remove soil and sediment from sensitive high-risk excavation sites. Hydro excavation is an excellent solution for clients requiring a safe, precise, low impact, and cost-effective excavation alternative in areas that are too difficult for traditional excavators. Our hydro excavation services are available for clients requiring excavation:
Inside or adjacent to underground utility corridors, including power, natural gas, telephone, internet, fiber optic, water, sewage, and stormwater conduits
Within habitat restoration zones with ultra low impact requirements
To expose underground utilities for repairs or secondary connections
To dredge and drain in spatially confined areas
For trenching across roads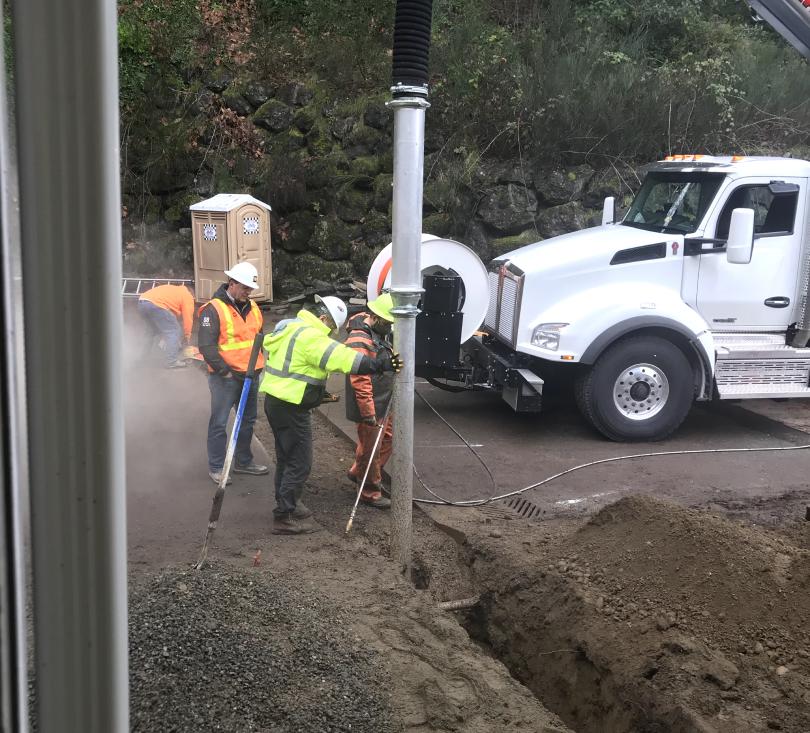 Edge Excavation Services
Edge Excavation Services use a more traditional excavation process, utilizing John Deere excavators, dozers, loaders, dump trucks, and many other dirt working tools and trucks. Edge Excavation has installed over 1,000 foundations for homes, apartments, commercial buildings, and many stormwater conveyance systems, ponds, and bioswales.
Additionally, Edge crews use the power of hydro excavation to reach areas inaccessible to traditional excavators. Potholing for power lines, gas lines, crossing roads, and uncovering underground structures are all included in the scope of work conducted by Edge Excavation. Trust Edge Excavation with all excavation projects, involving site development, utilities installation, foundation cuts, final grading, and trenching.