We are a specialized industrial stormwater maintenance, stormwater consulting, and hydro excavation company that provides annual and semi-annual servicing, maintenance, inspection, and certification of stormwater infrastructure to maintain compliance with city, state, and federal regulations for:
Private Business Owners
Corporate Franchises
Property Managers
General Contractors
Municipalities
Military Branches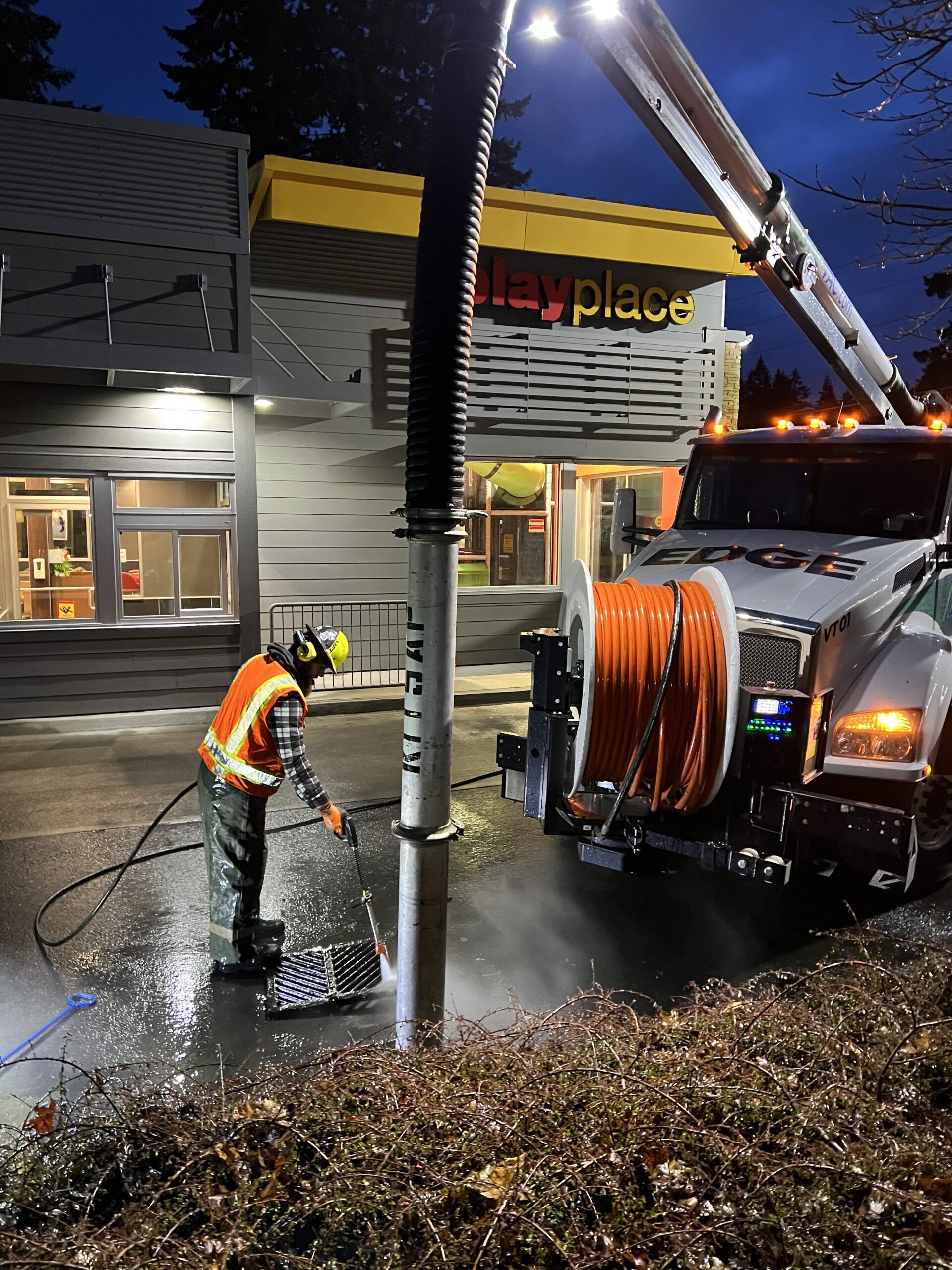 Edge Environmental adds value to each organization it serves. By handling the stormwater management and maintenance needs of corporate management and business owners, Edge helps preserve their valuable time so they can put it to better use elsewhere. Our streamlined approach will prevent asset damages stemming from stormwater runoff and flooding while seamlessly insulating the business against fines and penalties levied by regulatory bodies.
In addition, the value we provide not only serves our clients, but also every Washingtonian, as we strive to keep our natural ecosystems healthy, clean, and safe. Each completed job removes significant amounts of toxic chemicals and materials from our water sources. Stormwater maintenance is crucial in preserving our unique aquatic environments and their vibrant marine inhabitants.
Hydro excavation is an excellent way to save time and money while providing a safe work area for the dig crew by avoiding a possible breach of utility lines or damage to underground structures. Our hydro excavators are faster, safer, less invasive, and more eco-friendly than traditional excavation equipment. At Edge Environmental, we firmly believe that hydro excavation is the future of the excavation industry, and we're incredibly proud to be a part of this positive change.
If you feel Edge Environmental could improve your business, we encourage you to visit our services page to learn more.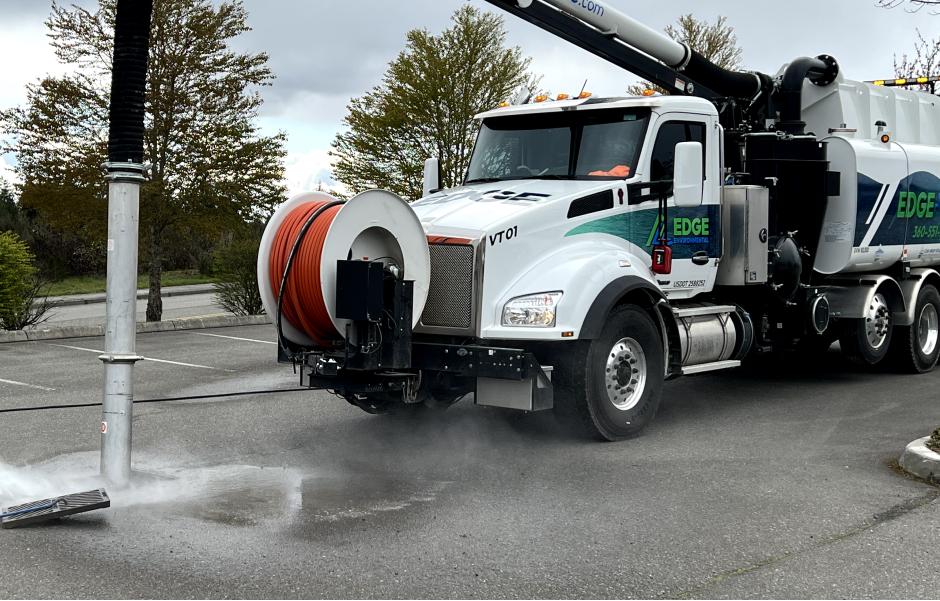 Our Certifications & Memberships
MRSC Roster Small Works
CAGE Code 9ECHO
SAM EDGEWESTLLC/EK7TLDDM2MA4
DOT 2588252
Contech Certified Maintenance Provider
CESLE
WA DOE Discharge Monitoring
NUCA Dig Safe Certified
DUNS 05-766-8724
Washington Stormwater Center
Department of Ecology State of Washington
Clean Water Kitsap
Washington 811
NAICS
237110: Water & Sewer Line and Related Structures
238910: Site Preparation Contractors
236220: Commercial & Institutional Building Construction
23799: Other Heavy and Civil Engineering Construction
23899: All other Specialty Trade Contractors